Service You Can Count On
A broken garage door can be a real hassle and you may need a repair right now. Not tomorrow, not next Thursday, right now.
Our crew is ready to help 24/7 in the greater Boise area and our trucks are fully stocked with parts so we can get your door fixed fast.
Our guys understand how frustrating it can be when your car is stuck inside your garage and we will get to you fast.
You can shop around or you can get the local pros rolling to your home and get things fixed. Call (208)-960-2977 or click below.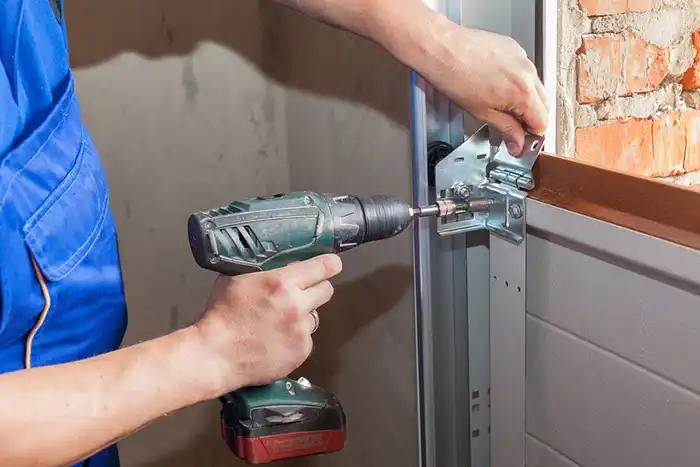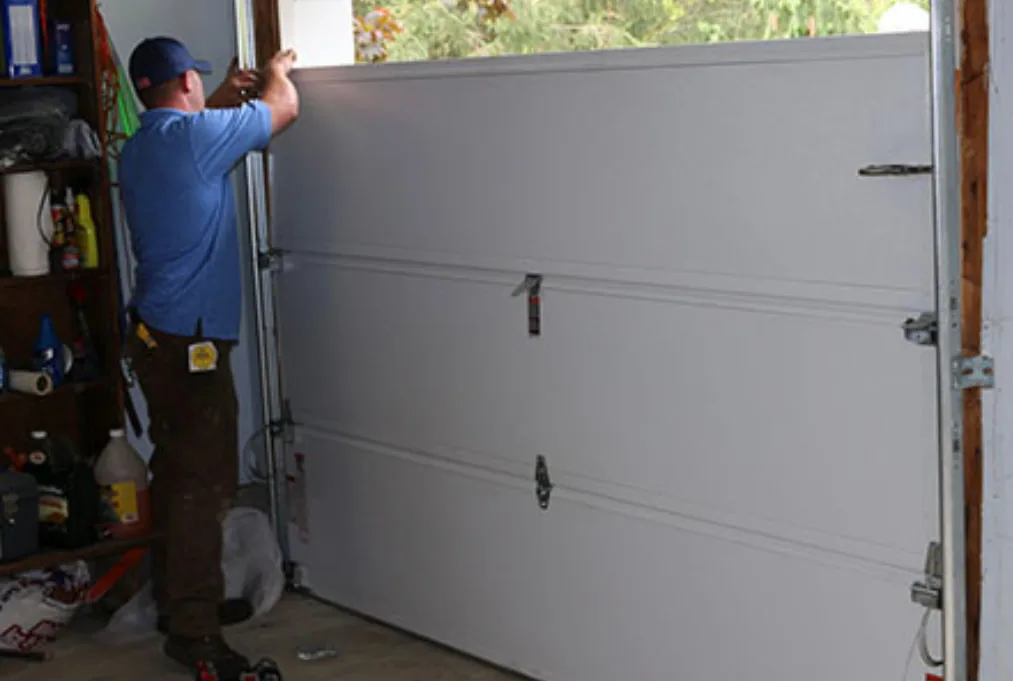 Professional Garage Door Contractors
Garage doors have a tough job to do and need frequent maintenance and repair.
They are heavy and the mechanics involved with a smooth operating door aren't trivial so they can be dangerous.
The torsion springs bear the brunt of the work and are often the first component to break.
When you need garage door repair service, there's no better place to call than Sawtooth.
Our professional service will get your door back to peak performance level in no time so you can get on with life!
Expert Garage Service
Our repair services cover the greater Boise area in addition to Meridian, Eagle, Middleton, Caldwell and surrounding areas.
Our garage pros will do a full inspection, looking for issues and any collateral damage.
Whatever the problem, we'll deliver expert repairs, done right the first time, along with our famous customer service. Common repairs we make include:
Garage door cable breaks
Door off track
Maintenance inspections
Lubrication
We use premium parts from the top names in the garage industry so you can count on top quality. Rest easy knowing that when you hire Sawtooth, you're getting the best.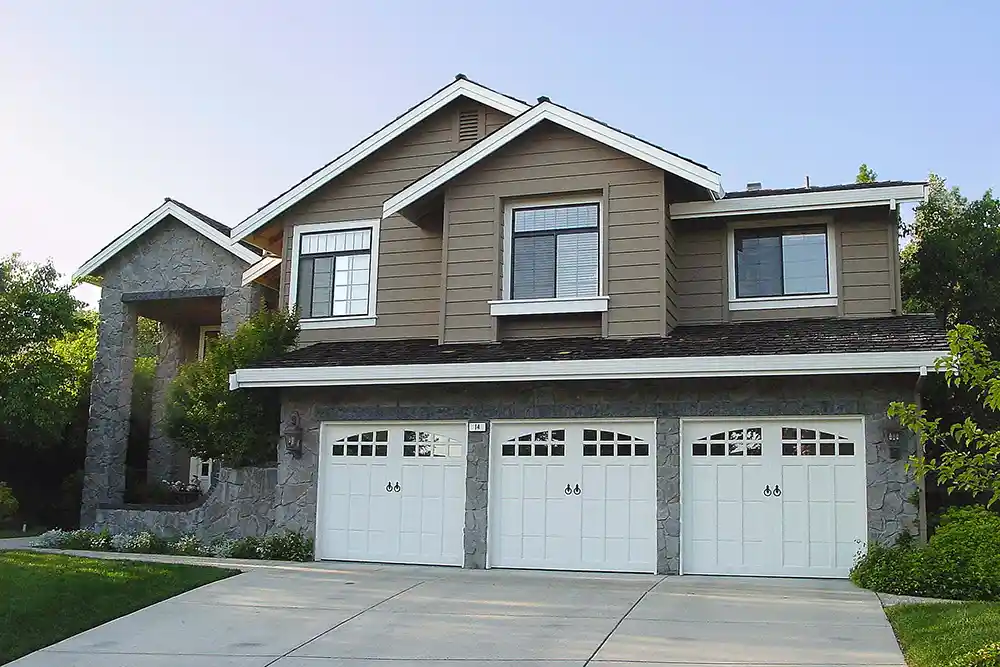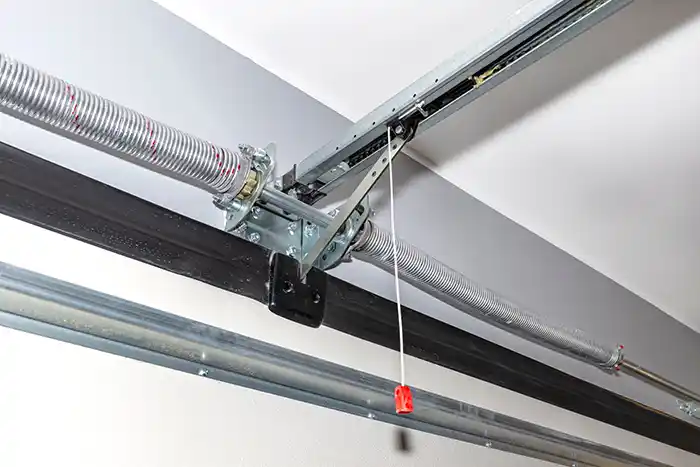 Repair Torsion Springs
Torsion springs are one of the hardest working elements of the system and therefore require frequent replacement.
Torsion springs can be dangerous so servicing torsion springs should always best left to the professionals.
We suggest upgrading to heavy duty springs whenever you're replacing broken springs.
The added cost is relatively low for doubling the life of the springs so you save money in the long run.
Garage Door Opener Repair
Openers are a common repair call for us. Sometimes, it could be the controller itself that is starting to malfunction.
A broken controller is a common problem and easily fixed by our team.
If you need garage door opener repair or a new opener, we will replace it with top quality parts so you can count on durability.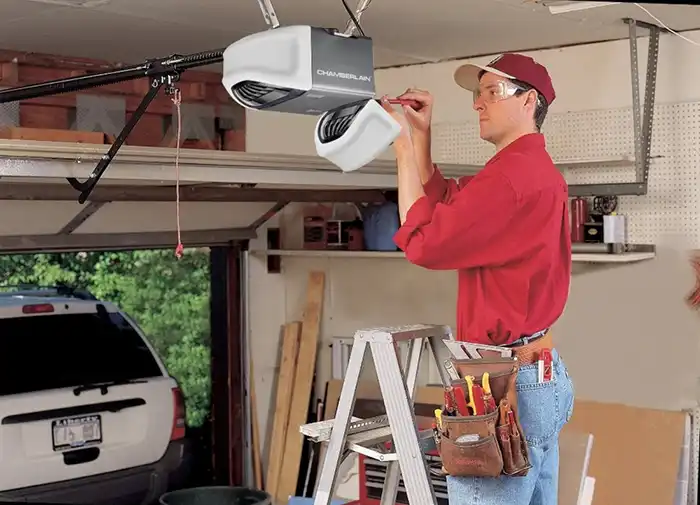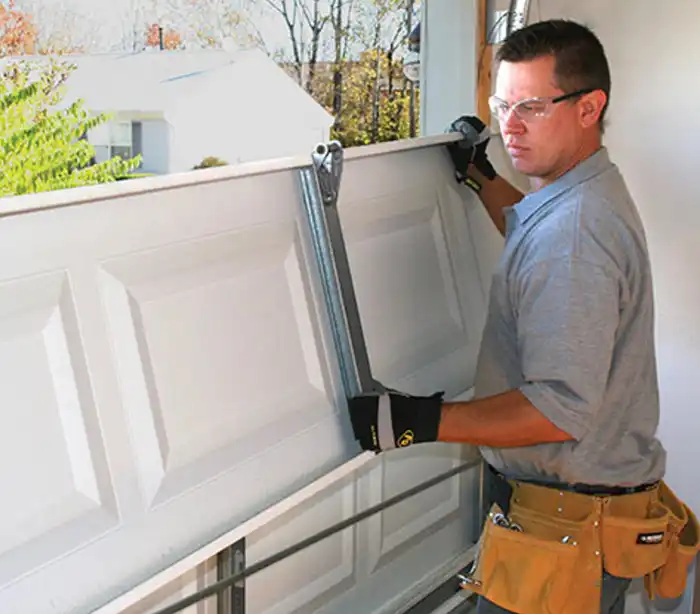 Sectional Door Panel Replacement
Garage door panels can take a beating over time leading to dents, cracks and warping. A damaged panel can then lead to larger problems if the panel is impacting alignment or puts extra strain on rollers, tracks or the opener.
In addition, damaged panels hurt the curb appeal of your property. Therefore, a panel replacement is a good investment for your home value and to prevent more expensive repairs.
We'll come out to your site, assess the situation and recommend the best course of action. We will find the best match for your panel and get the colors just right. Don't wait until things get worse, call the pros at Sawtooth to get your garage door back in shape.
Door Rollers Replacement
Garage door rollers are a key component in the smooth operation of your door.
Most standard rollers that come with a new door are prone to dirt and debris buildup impacting their operation. As a result, dirty rollers can cause more noise and unnecessary strain on other system parts.
If your door is noisy or isn't operating as smoothly as it should, it may be time to have them replaced.
We would be happy to inspect your rollers as part of a routine maintenance check to see if they need to be serviced. We'll explain what needs to be done and explain how upgraded rollers may be worth consideration.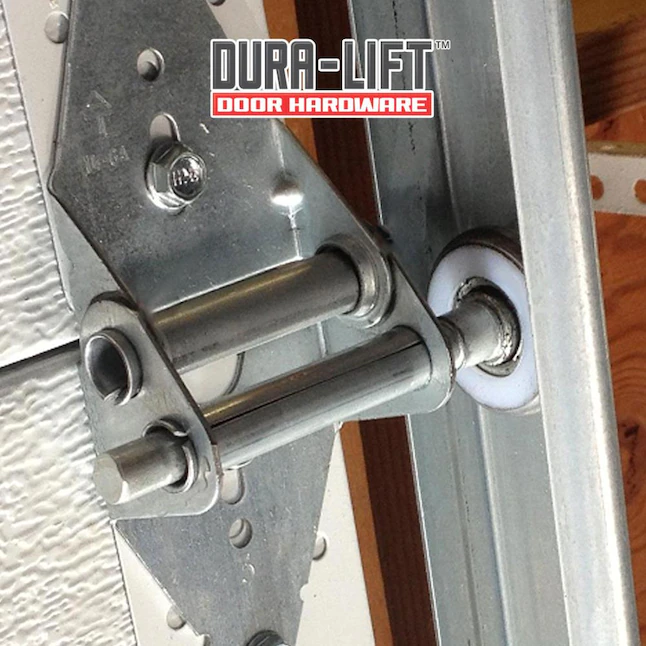 Why Sawtooth?
Garage door repair is a lucrative business and attracts companies from outside the area for services. We are a local company offering repair services exclusively in the Boise area. Sawtooth is active in the community and hires locally so your money stays in the community.
Hiring locally is always a good idea but as homeowners it's important that you get the best service and value when you spend money. As a result, we make it a priority to provide top quality service at affordable prices and stand by our service.
If our clients aren't 100% satisfied with our work, that's a problem and we'll do whatever it takes to make it right. Here are some reasons to choose Sawtooth:
Same day service and carry a full line of high-quality parts so our pros are ready to repair your door
The most competitive pricing in the area and the best value
Local company with expertise and experience you can count on
We guarantee all of our work and are committed to 100% customer satisfaction
Our crew has the experience and motivation to do the best job possible. Everyone takes pride in what they do and making customers happy.
We have been providing garage door repair service for a long time so you can count on our experience. Sawtooth uses the best brands in the industry in addition to standing behind manufacturer warranties for our service.
We offer the best garage door service in the area so call us today at (208) 960-2977.
Common Questions
Why should a garage door be repaired by experts?
adminx1
2022-12-11T18:52:26+00:00
A garage door system consists of many components that all work in unison to open or close the door in a reliable way. If one or more of those components breaks or degrades, it can start to impact other parts of system. So while fixing an individual item may seem like a good DIY project to save money, it may not always work out that way. Here are some reasons to leave it to the pros:
Safety
Safety is by far the biggest reason to leave garage door repair to the pros. Garage doors weigh several hundred pounds and the forces involved with the lifting and closing an door can be deadly. Hundreds of accidents are reported every year in the United States from DIYers getting hurt trying to save a few bucks. Garage door springs are particularly dangerous in the wrong hands. It's just not worth the risk.
Cost
Servicing a garage door system is complex and requires some specialized tools. In addition to the tools cost, garage door contractors typically get parts at reduced pricing by buying in quantity. More often than not, an untrained homeowner will make a mistake that will add to the cost immediately or down the road.
Time
Researching the fix, acquiring parts and tools and performing the repair all take time. Homeowners should consider what their time is worth when deciding how to repair their system. What might take a professional an hour to fix could take a DIYer a day or more and still not get the desired outcome.
Insurance
If you plan on making an insurance claim to cover the repair, it makes no sense to make the fix yourself. Insurance companies will want paperwork to process the claim so let the pros handle it.
Warranty
Any decent repair company will offer some warranty on their work because they have confidence in the service they provide. This provides the homeowner with some additional peace of mind.