Garage Door Installation Company
We are a local company providing the highest standard garage door services in the greater Boise area.
A new door is a great way to add value to your home so you should get to know the available options. Studies have shown that a new door provides the best ROI of all home improvement projects.
At Sawtooth, every new garage door installed meets strict vendor guidelines and we stand behind all warranties. As a result, when you trust your overhead door installation to us, you can count on getting a long lasting door at the best price.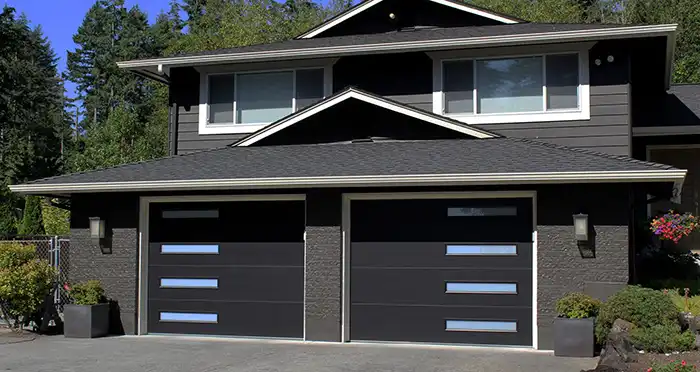 Why Sawtooth?
Garage door sales and installation is a lucrative business so it attracts many out of the area garage door companies trying to grow their business. Nothing wrong with competition, but we believe that locally owned and operated is important so you get the best service and support.
Sawtooth offers the best garage door installation in the Boise area, with expert technicians and superior customer service.
When we install new garage doors, you can count on us for top quality service and pricing because our reputation depends on it. Give us a call when you need a new door and discover the difference with Sawtooth!
How Much Does a New Garage Door Installation Cost?
To ensure that your garage door complements both the visual and practical aspects of your property, it's essential to consider factors such as style, color, hardware, durability, and security.
While it's difficult to determine the exact cost of a garage door installation without an initial property inspection, the final price will depend on various factors. Our installation services include both labor and materials, but the price can vary greatly based on factors such as the level of design and material customization, quality of materials, and the amount of customization required.
Customizing your garage door can increase the total costs anywhere from $800 to $10,000 or more. However, it's crucial to choose customization options that align with your home's current design and aesthetic. Some customization options to consider include windows, trim and panels, shatterproof glass or frosted plastic, barn door styles, murals, designs, and multiple colors.
Generally, installation costs cover labor, the door, tracks, and associated hardware. Custom design and materials will increase overall costs. It's important to keep in mind that if any structural changes to the garage or new electrical components are necessary, you may need to obtain permits. Additionally, if you live in an HOA, your homeowners association may have strict requirements for materials and designs, which could impact your installation costs.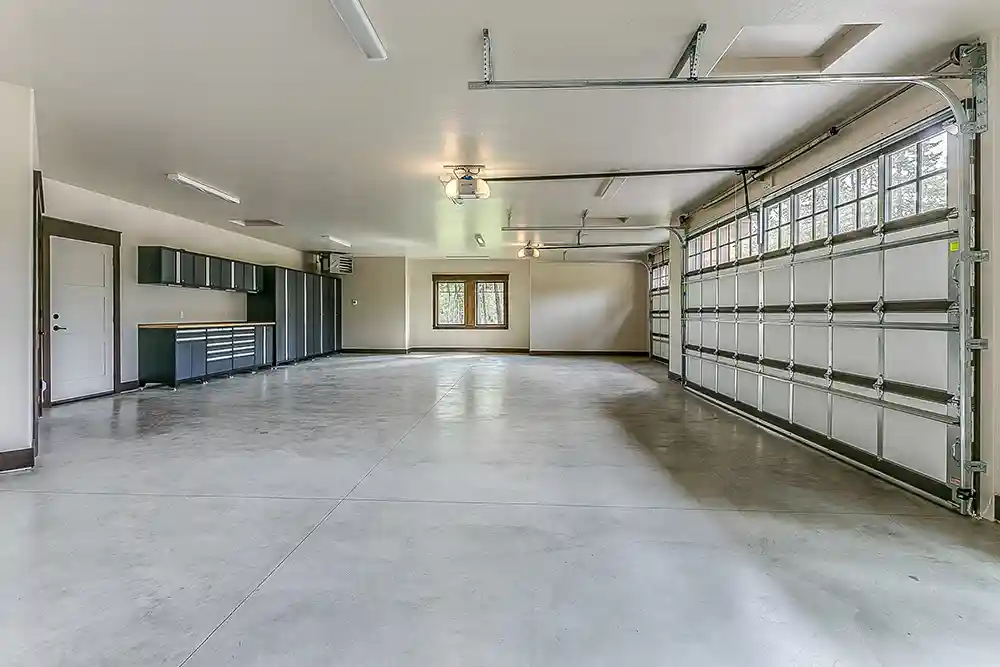 Garage Door Sales
Our sales team is happy to go over your options to get you the perfect door. Call now or use the form below to set up a consultation with our specialists. We look forward to helping with your purchase and adding a happy new client!
Garage doors are a critical part of any home so they need to be reliable, especially in case of emergencies. There are a wide variety of options available so you can find something that will enhance curb appeal without breaking the budget.
Garage Door Installation Process
Investing in a new garage door is a significant decision that should yield long-lasting results. At Sawtooth, we have an effective process in place to ensure our customers receive the utmost satisfaction. Here's a breakdown of what you can expect when you work with us:
1) Initial Site Consultation
We'll start by visiting your site to meet with you and assess the project. This consultation provides an excellent opportunity for you to share your vision, and for us to offer feedback and suggestions. Additionally, we'll conduct an inspection of the site to identify any potential challenges that may impact the installation, such as low ceilings or unusual door opening sizes. We can also discuss options for doors, garage door openers, and battery backup systems if necessary.
2) Estimate
Once we've completed the site visit, we'll provide you with an estimate that covers all parts and labor. Our aim is to provide an accurate estimate so there are no surprises. While unexpected challenges can arise, our experienced team is good at spotting potential installation issues during the initial site consultation.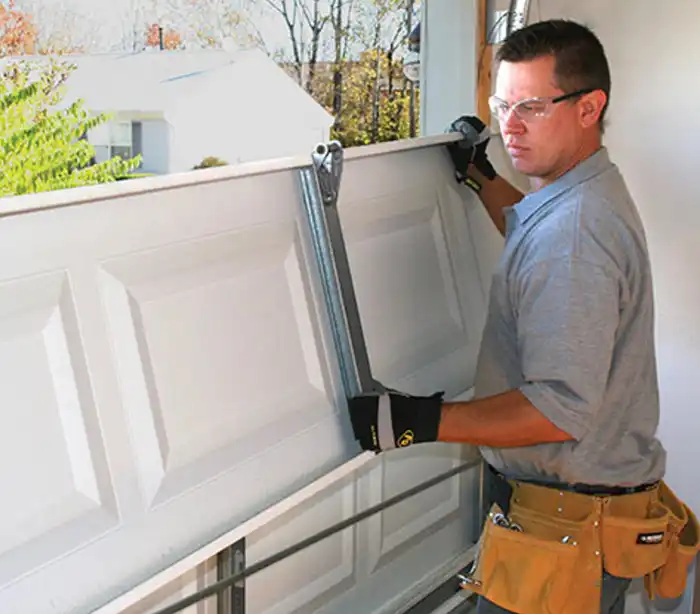 3) Installing Your New Garage Door
Once the estimate is approved, we promptly set a service date and get to work. In rare instances, delivery from vendors, particularly with custom doors, may impact the install date. If that occurs, we keep our customers informed to ensure we're on the same page.
Our garage door installers are quick, efficient, and committed to staying on schedule. We take pride in leaving the job site impeccably clean, so all you have to do is enjoy your stunning new door!
4) Final Inspection
The final step involves a walkthrough of the garage door installation with you. We'll showcase what has been done and explain any issues that may have arisen. Furthermore, we'll review the system's operation, including garage door openers and battery backup systems. Finally, we'll ensure you're 100% satisfied with the outcome, and we'll take whatever steps are necessary to address any concerns.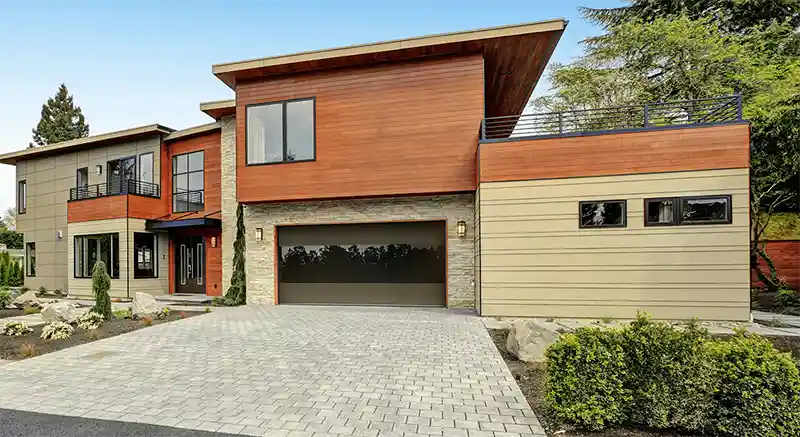 Frequently Asked Questions
How long does it take to remove and replace a garage door?
adminx1
2022-12-13T16:49:39+00:00
A garage door installation is typically done in less than a day. This includes removing the old door and any hardware no longer needed. If the existing door opening and brackets are in good shape, the job can usually be done in 4-6 hours. Before we do an installation, our team will check out the site and let you know if there are any issues that may impact installation time.
Garage Door Vendors
We offer garage door installation for all major garage door manufacturers including:
Hormann Northwest
Hormann Northwest Door makes sectional garage doors in steel, wood and aluminum for both residential and commercial applications.
They have a large selection of styles, models, sizes and materials to choose from. In addition they produce custom built garage doors to meet architectural specifications.
Haas Door
Hass features eight different product lines in a range of sizes, thicknesses, surface treatments, colors, windows and options.
In addition, they offer custom design support for your unique garage door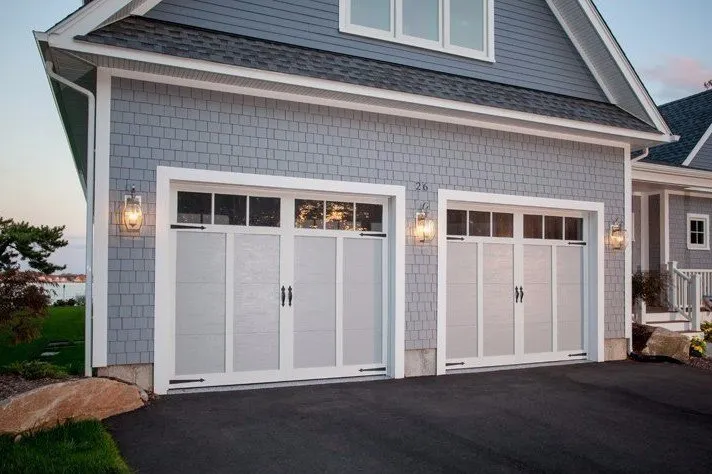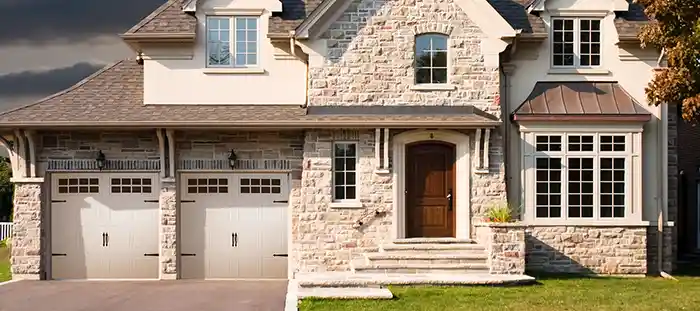 Doorlink
Doorlink manufactures top quality doors for both residential and commercial use.
They are very well established a great deal of experience in engineering, sales and customer support.
Wayne Dalton
Wayne Dalton offers a large selection of residential door designs in many colors and options.
The larger selection alone make them worth a look.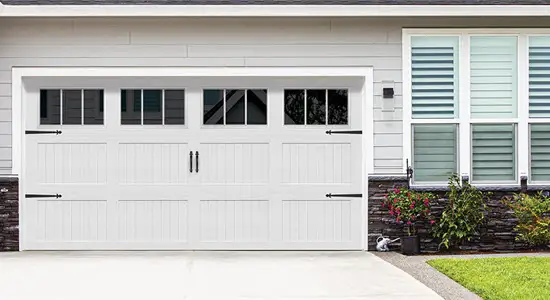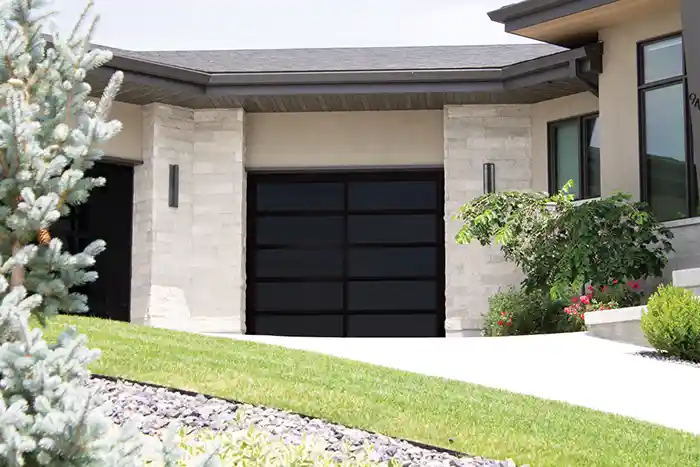 Martin Doors
Martin Doors creates and distributes overhead doors for residential as well as commercial applications, putting the finishing quality touches on everything they build at their plant.
They have helped thousands of homeowners transform their existing homes or finish off their new homes with style, safety and reliability.
Amarr
Amarr is one of the world's leading brands in design, manufacturing, and distribution of sectional doors for both residential and commercial markets.
With all products proudly made in the USA, they are known for innovation, quality design and sustainability.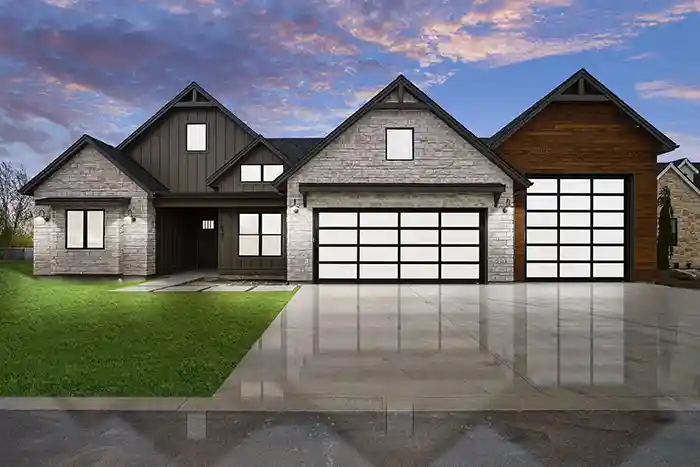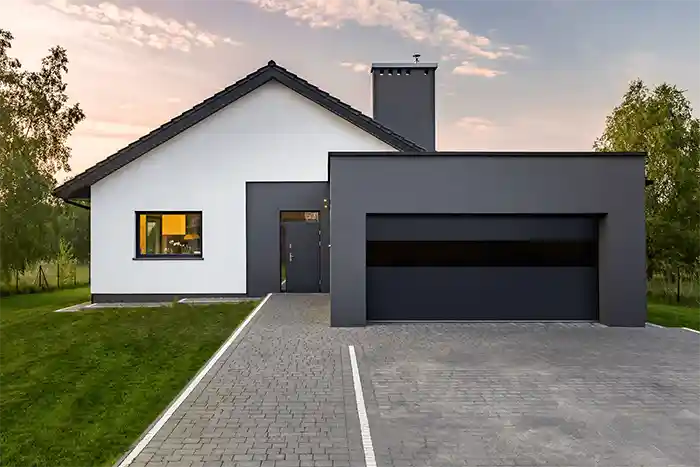 CHI
CHI Overhead Doors boast an incredible range of doors.
Their style range from traditional to carriage house to ultra modern. Definitely worth a look!
Clopay
Clopay provides a wide selection of residential and commercial garage doors made from a variety of materials, finish, and performance insulation options.
These doors have the ability to completely transform a home's curb appeal, especially when garage doors are paired with complementary entry doors.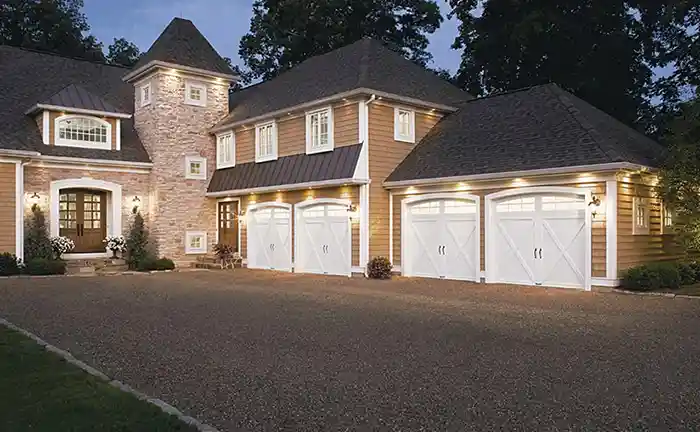 Google Reviews of Our Garage Door Services
Called Kenny with Sawtooth Garage Doors for a popping sound coming from our motor. He came out right away. Gave us honest service and even went next door to help my parents with their garage door! Haven't had such good customer service in a long time. Definitely recommend!
Andrew Wachter
2023-02-15
Kenny is awesome. I called him with a couple issues on Saturday and he came by Monday, next working day. On time too. He fixed one issue right there on the spot and advised me on replacement ideas for the other. Quick and simple, and fair prices
I worked with a few different garage door companies to get estimates on a replacement garage door we wanted to get done. Kenny not only had the lowest bid (by far) but the best customer service. He is knowledgeable, straightforward, and easy to work with. Unfortunately our HOA wouldn't approve the replacement door we wanted to get done so I'm only commenting on price and customer service. If we got approved, we would've went with Sawtooth and Kenny. Definitely give him a call.
Kathie Billingsley
2022-03-07
This was my second call. First trip was great and fixed my garage door opening issue. A couple months later another problem which was found to be a lack of power, probably occurring due to movement of parts and working loose. Problem was quickly diagnosed and fixed. No false recommendations for parts or anything else as so often happens. Just good honest service! Thanks so much! I will definitely call again.
Fast and friendly! Thanks!
We had a great experience with Sawtooth Garage. Kenny was very professional, honest and straightforward on what repairs were needed. Our garage door works better now than it did when first installed. Highly recommend.
Ryan just finished installing a new opener on my garage door. Did a great job, and the belt drive doesn't sound like a freight train in the bonus room. Very professional young man, a definite asset to Sawtooth. I really appreciate that both Kenny and Ryan called me when they where running a little late. Great Company , Randy
Had a old Worn out door replaced, I can't say enough about Ryan and his partner sorry can't remember his name, They removed the old and installed the new door in less than 3.5 hrs. they were great cleaned as they worked showed up when they were supposed to, very informative about the product and installation very pleased thank you Sawtooth Garage Doors
We had Kenny out to fix our garage door today. It ended up being a quick fix, but we're so grateful, it made our day!! He was prompt, professional, and kind! We will definitely be calling him for all of our garage door needs in the future!